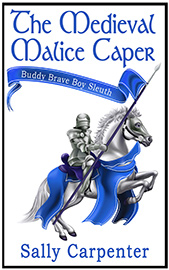 Want to stay in touch with my new books and promotions?
Click the button below to sign up for my newsletter and receive a free story, Buddy Brave, Boy Sleuth: The Medieval Malice Caper. This is a script from my character Sandy's hit TV show of the late 1970s. The story is not available elsewhere; it's a special thank you for subscribers.
Get My Story
A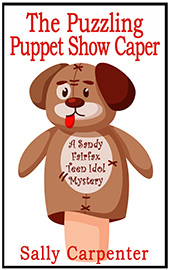 Here's another free story for signing up for my newsletter.
Sandy Fairfax has a guest spot on a low-budget children's TV show. He's happy to sing and dance with the cloth-covered puppets, but the good vibes fade as the puppeteers have murder up their sleeves. Click on the button to receive the story and enroll for my mailing list. If you're already on my newsletter list, you can still download the story. Thank you!
Get My Story